Establishment of laws by Mobed Mobedan for controlling the behavior of the rulers of Iran
This piece of history will be completely edited later



Compilation of laws for ruling over Iran, based on Zarathushtra's teachings, especially control of the behavior of the rulers and also the rules for legal procedures, trial and penalty were finalized before 600 AD and on 4th October the government authorities were invited to a meeting, and the Mobed Mobedan informed them of the laws, for their approval, and this approval was obtained. Mobed Mobedan, who was concerned about the self-centeredness of Khosrow Parviz, the king, and his disregarding people's rights and principles that ruled for over 1000 years, started working on the compilation of these laws from March of that year, so that they were protected by sanctions. Until then, the Iranians were morally committed to abide by Zarathushtra's teachings. In the course of the Sassanian rule, which lasted for 400 years, Zoroastrian religion was the official religion of Iranians and the Mobeds had great influence in the court of the kings of this
dynasty and the government departments. These set of laws, after approval of the authorities, was issued to Khosrow Parviz and the ruling authorities of Iran, for implementation, and the Mobed of each city was responsible for supervising implementation of the laws. But not long passed when the unnecessary wars of Khosrow Parviz and his harassment of the army officials caused disorder in the government and later Iran was conquered by the Arabs and Islam laws replaced the official laws.

Translation by Rowshan Lohrasbpour (AmordadNews writer)
Ferdowsi's millennium and inauguration of the new monument built on the grave of this great, noble Iranian patriot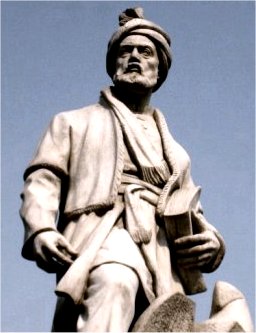 The Statue of Ferdowsi




This piece of history will be completely edited later



On 12th Mehr 1313 (1934), Ferdowsi's millennium celebrations started in Tehran, in which theologians, scientists, politicians and the influentials of the country and more than 40 orientalists from other countries participated. These celebrations lasted for 15 days, in which Ferdowsi, who said "If Iran is gone let my life go", was given the title of "The most patriotic Iranian", because he gave his whole life, without any compensation, to serve Iran, its history and language, and brought the whole history of Iran into verse. In these celebrations, in which many lectures were delivered and many papers were published, the participants in the ceremonies traveled to Khorasan, and on 20 Mehr, Reza Shah, in their presence, inaugurated the newly built monument of the great and noble man to whose life long efforts every Persian speaking Iranian owes his identity. Ferdowsi's commemoration ceremonies were, at the same time, an opportunity for
orientalists and Iranologists to speak about Mehregan festivals, their importance and history.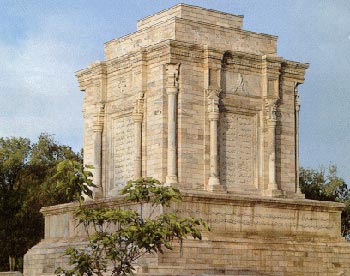 The Tomb of Ferdowsi





Translation by Rowshan Lohrasbpour (AmordadNews writer)